Our Crew
Our amazing staff is what makes Cruzin' Dental special
Estamos orgullosos de poder brindar nuestros
servicios a personas de habla española.
Hear From Some
Of The Crewmates
Ismaray
Coordinadora de Tratamiento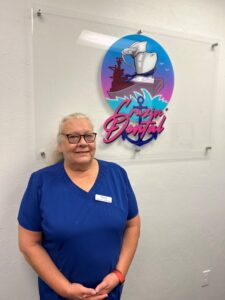 Terry
Check Out/Sleep Apnea Coordinator/Veterans Affairs
I am a native Floridian born in West Palm Beach. I have been a resident of Fort Myers and Lehigh Acres area for over 50 years. Graduated from North Fort Myers in 1976 and attended Edison Community College studying business and accounting. I have worked as a receptionist for 17 years with this practice. I love to cook, ride my 4 wheeler and camping.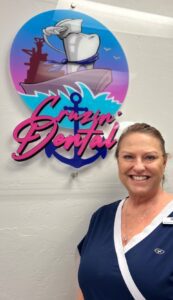 Robin
Dental Assistant/Lab Expert
I'm a native Floridian from the Ft. Myers area. I've been in Dentistry for 36 years. Assisting and then front desk. I love singing and spending time with family.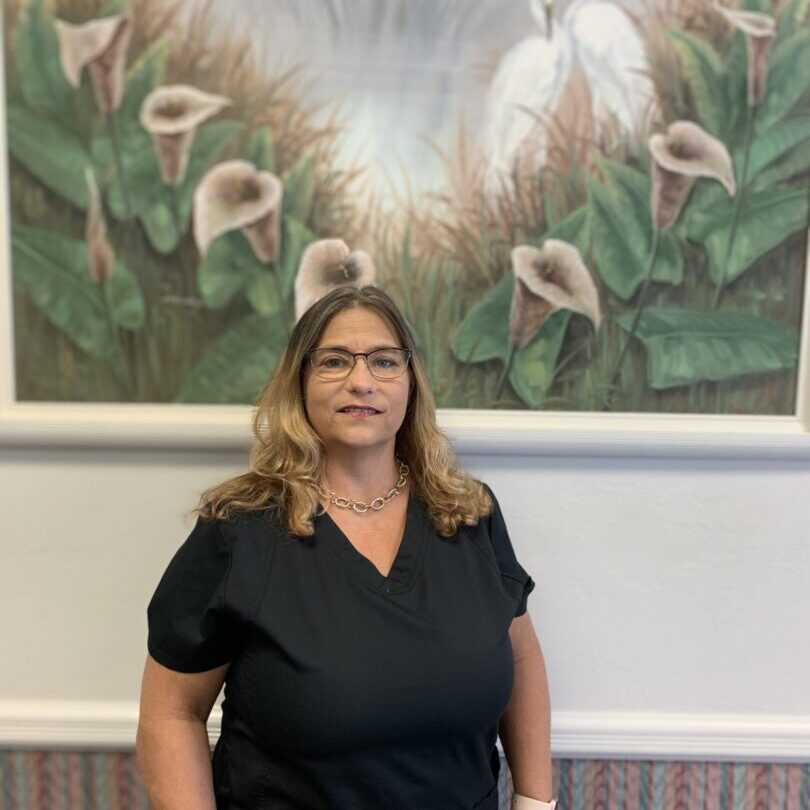 Tina
Office Manager
I have lived in Florida for 40 years. I have been a Certified Dental Assistant (CDA) since 1995 and have been employed in Lehigh Acres since the beginning. I am a mother of 6 and a grandmother of 9. My free time always involves my family. I also enjoy fishing and hunting with my spouse.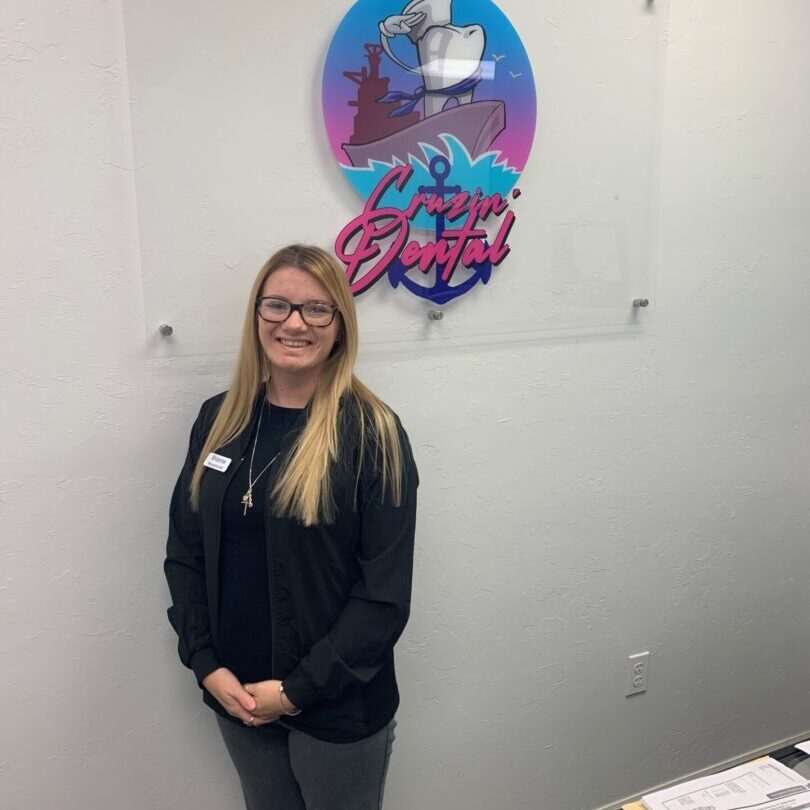 Shianne
Insurance Specialist
Shianne was born and raised in Florida. She enjoys being a mom and a wife, and spends her free time with family. She loves being a receptionist and the first person people see when they walk in the door! Shianne has been in a medical receptionist since graduating high school in 2014 and just started in the dental field, here at Cruzin' Dental. She is enjoying everything about dental, and can't wait to further  her career in the dental field.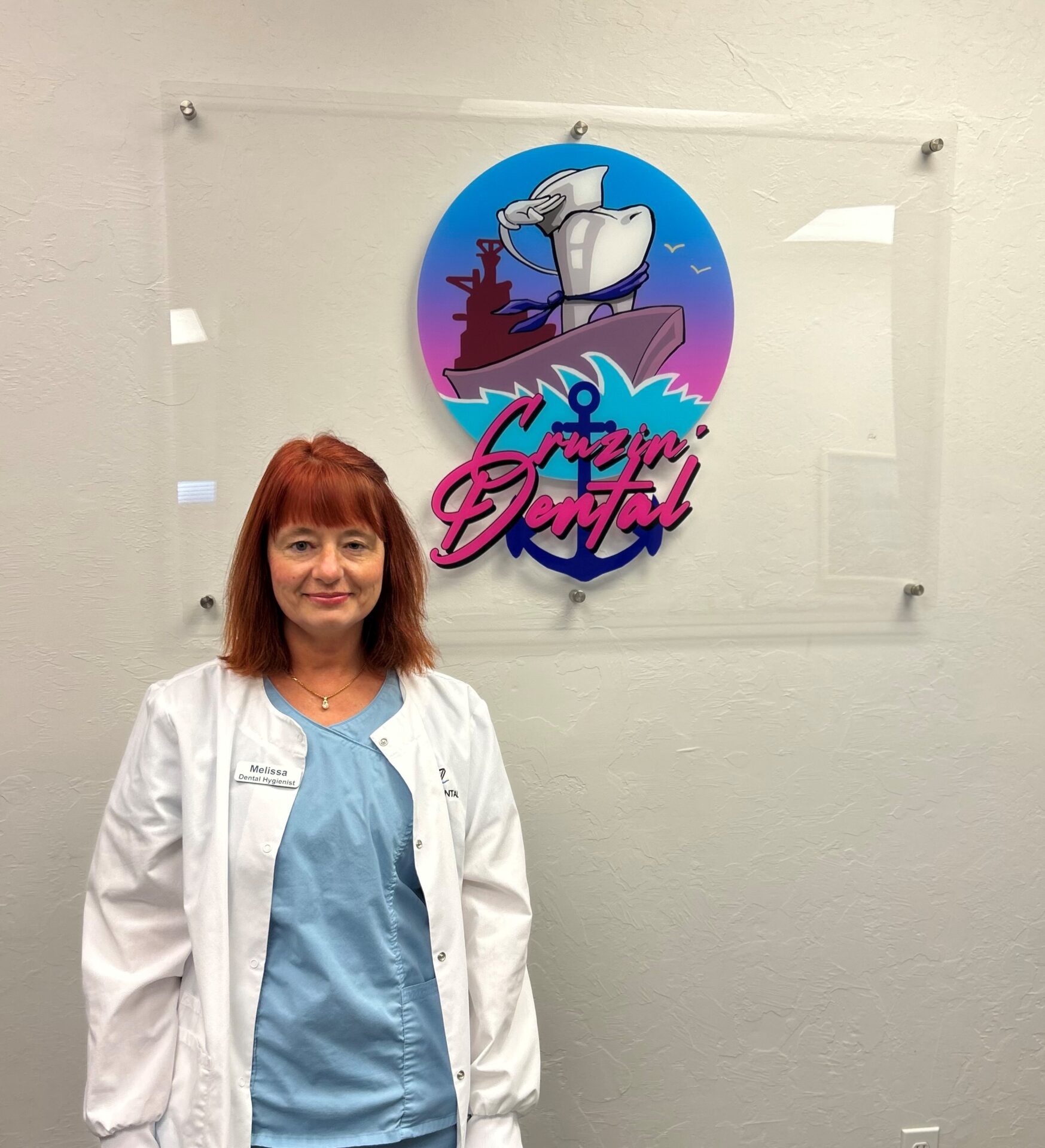 Melisssa
Dental Hygienist
I've been practicing dental hygiene since 1997 and began here in Lehigh in 2004. I've enjoyed raising my 3 kids in the greater Ft. Myers area the last 16 years. As they're all now at-home college students, staying abreast of their busy school and work schedules is my main hobby. I also enjoy learning Spanish, exercising and caring for my cats and dogs.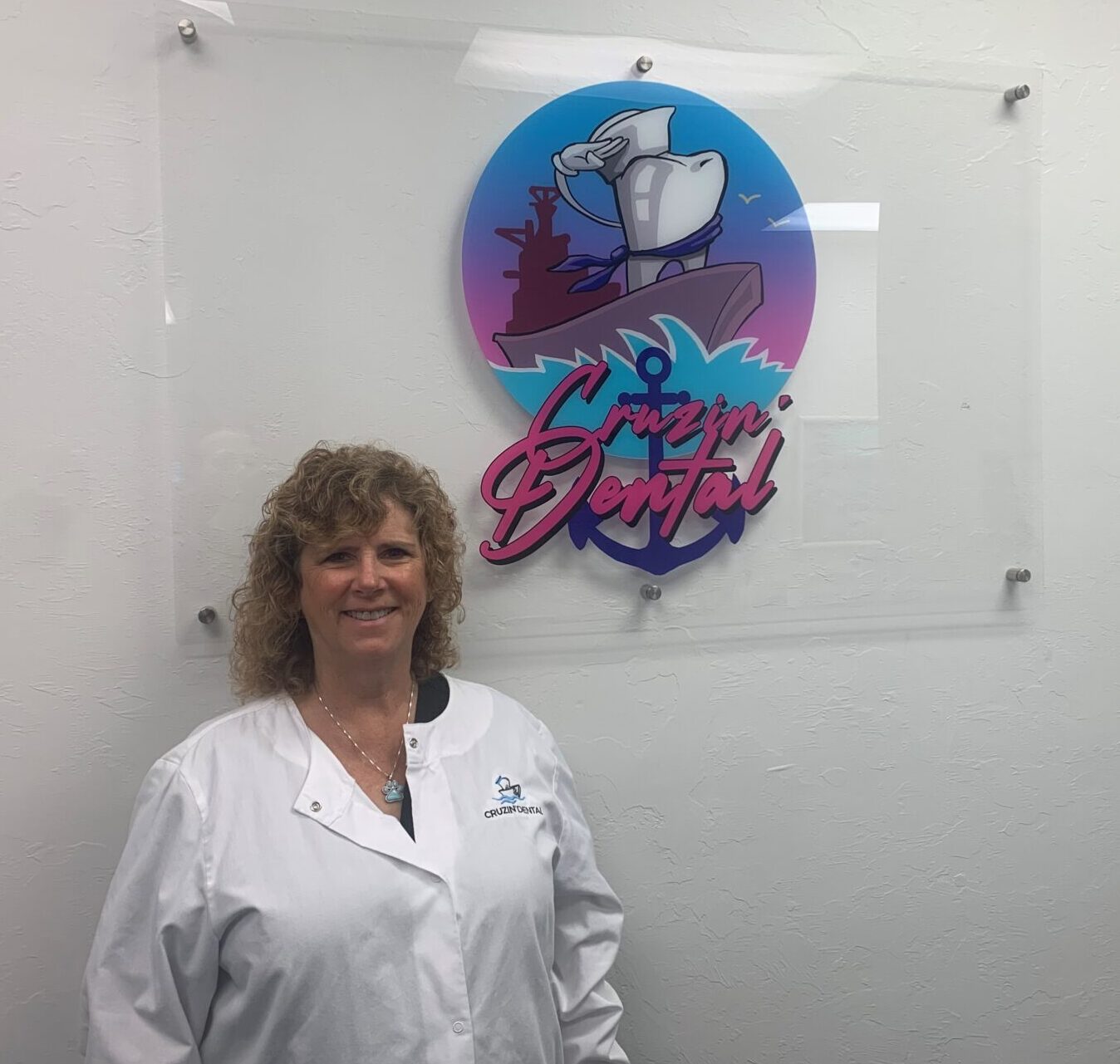 Lynn
Dental Hygienist
I have been enjoying my role as a dental hygienist for over 40 years (yes, I started when I was 3!).  As well as being a Certified Registered Dental Hygienist, I currently hold a Bachelor's Degree in Dental Hygiene and a Master's Degree in Health Administration.
I am a Pittsburgh Pennsylvania native, and have been living in Florida since 1978.  In addition to dentistry, I have a passion for animals and music.  My three cats and two dogs bring me lots of laughter and joy. On the weekends, I can usually be found singing with my live band The Girlfriends Band or my duo The Classics II.  I am grateful for my wonderful family and friends.
I am very excited to be a member of the Cruzin' Dental crew.  I look forward to serving my patients with excellence and compassion.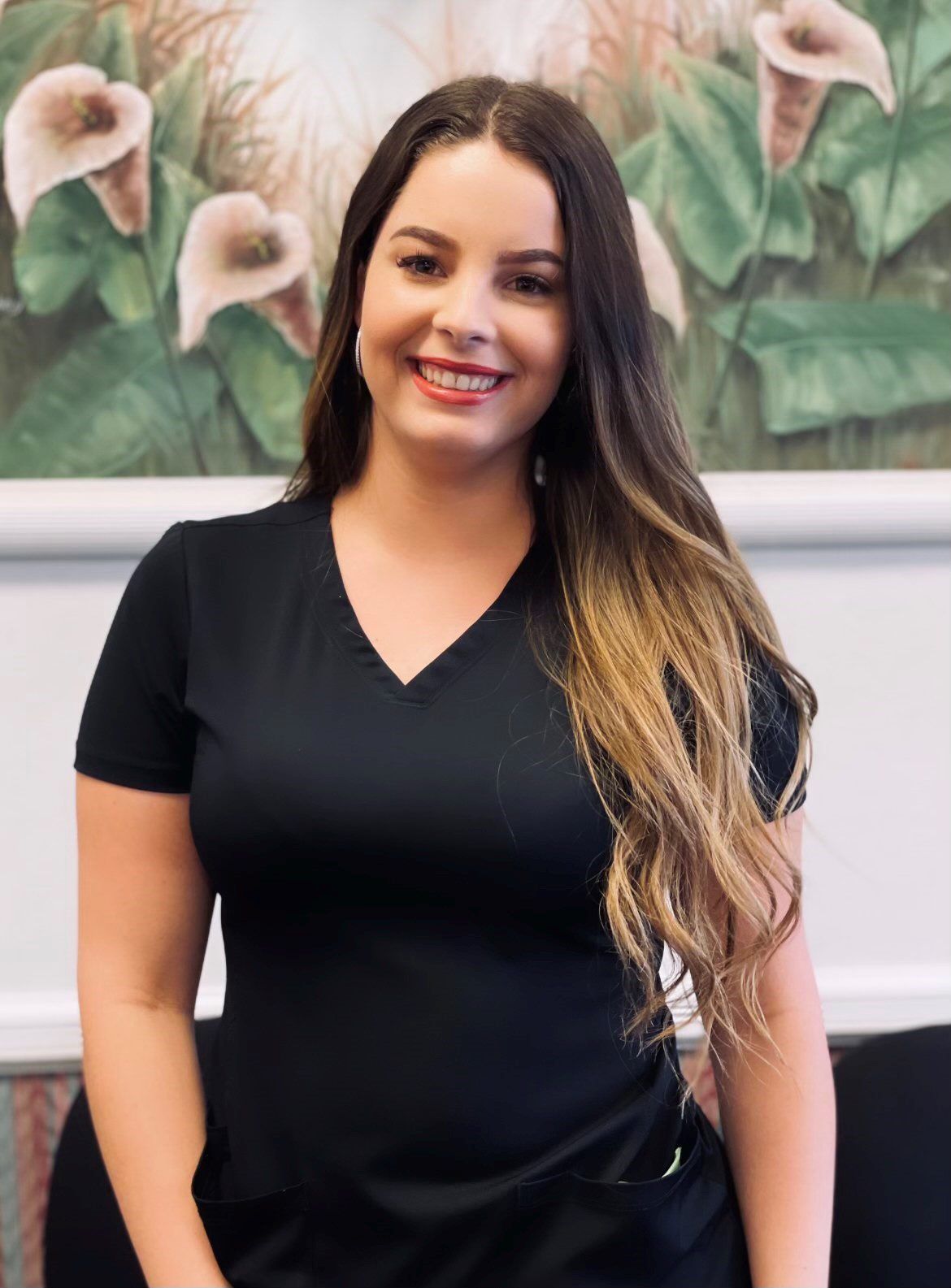 Ismaray
Treatment Plan Coordinator/Coordinadora de Tratamiento
I was born and raised in Cuba. I recently graduated as a dental assistant from IMDT (Institute of Medical and Dental Technology) in Fort Myers. I am attending college to become a Dental Hygienist. I enjoy spending my free time with friends and family at home and doing outdoor activities.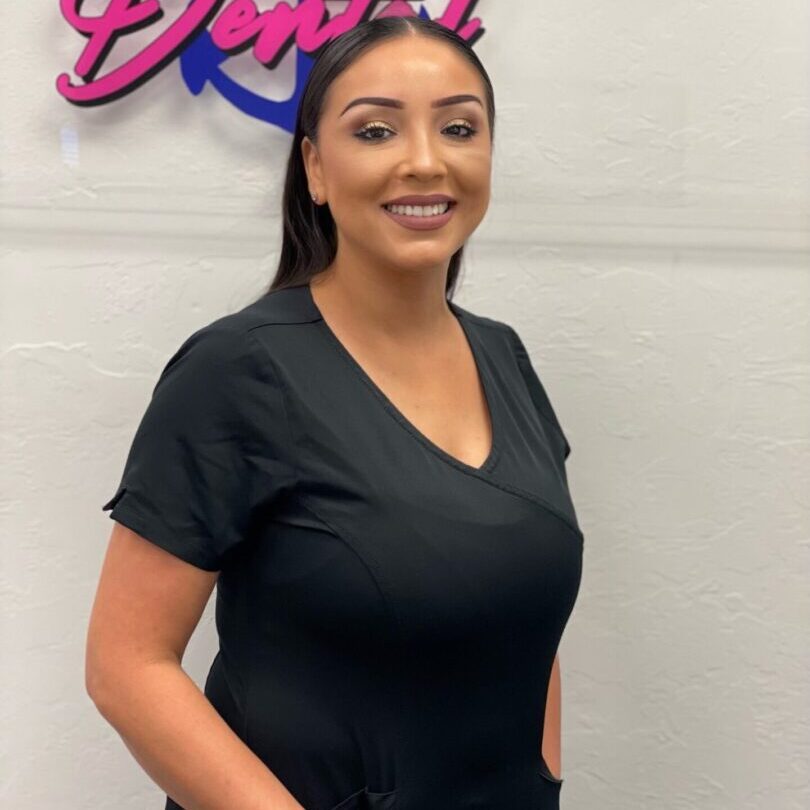 Eva
Lead Dental Assistant
I'm a native Floridian, born and raised in SWFL. I've been a certified dental assistant for 7+ years. I enjoy interacting with patients, and helping them feel at ease when coming to the dentist. On my free time I love shopping, soaking in the sun at the beach, and spending time with my fiancé and our Brady Bunch. Combined we have 7 kids, and 2 grandkids. Never a dull moment in my busy life.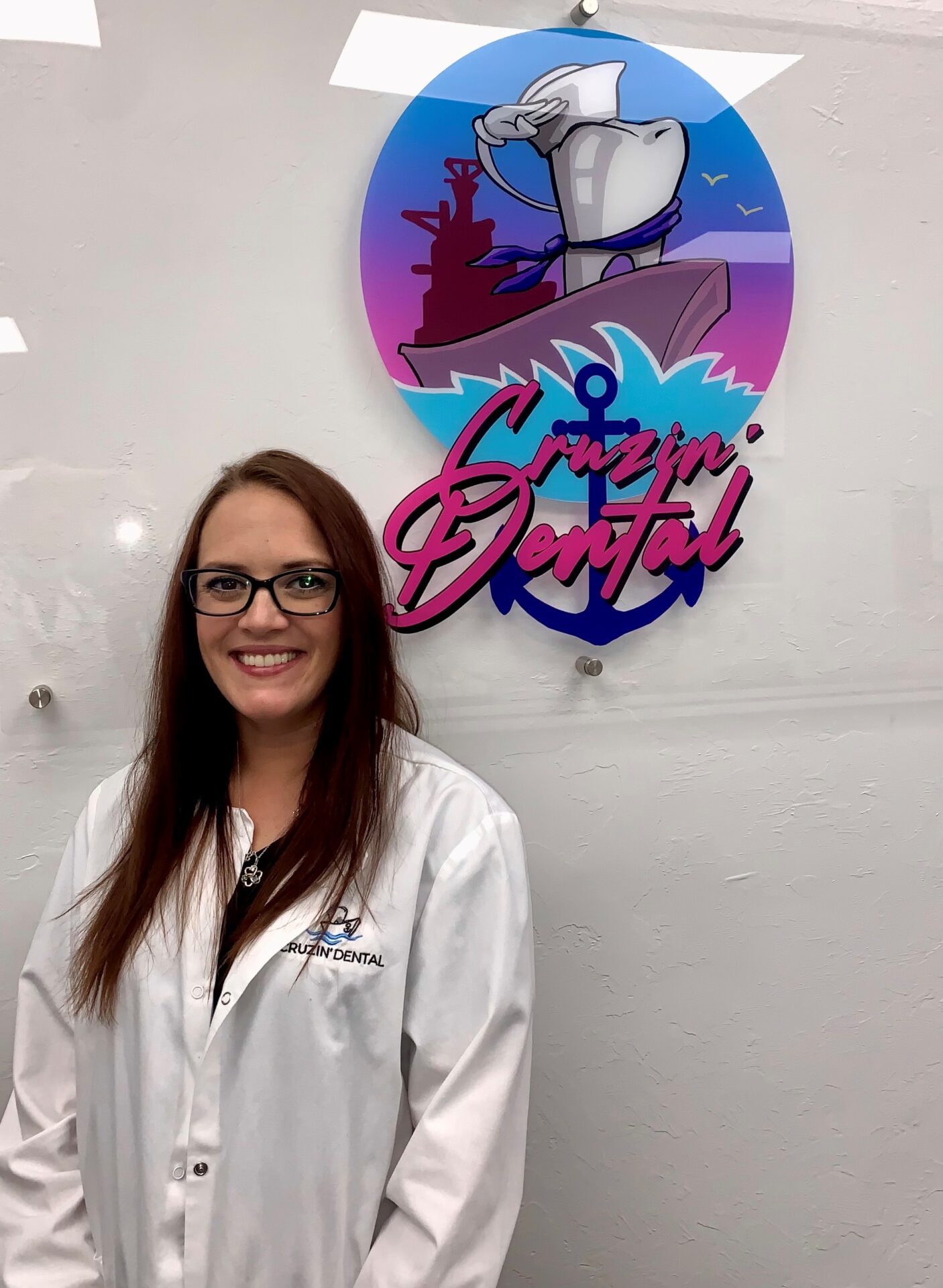 Cheyenne
Dental Assistant
I was born and raised right here in Lehigh acres Florida, I have been a dental assistant for 3 1/2 years now, I love helping my patients have healthy and happy smile, when I am not working I am spending time with my husband and daughter and our 3 dogs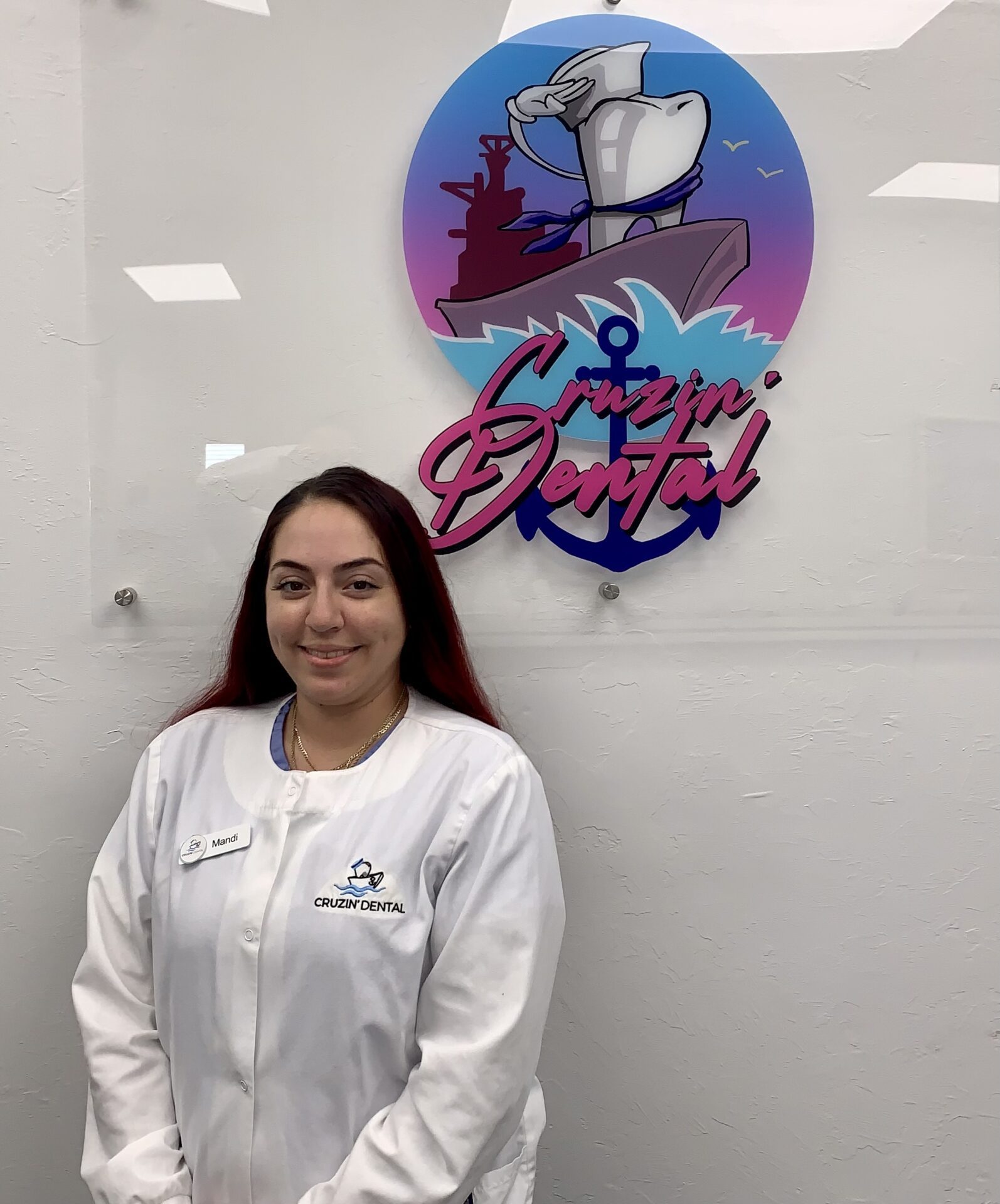 Mandi
Dental Assistant
I've been a dental assistant for 11 years now helping patients get their dream smile. I'm a Floridian at heart, born and raised here in SWFL. I have two very active boys ages 9 and 7 that keep me on my toes and busy. In my spare time I like to do outdoor activities like going to the park, beaches, anything that can get these boys tired. I look forward to seeing you here at Cruzin' Dental